There's nothing to be afraid of, punter. Baccarat is quite simple, although because of its "high-brow" origins and "super fancy" image, it's common for many to believe that it's a complicated game.
Some time ago we explained HERE how to play Baccarat, but we'll refresh your memory with a quick and brief explanation: the aim is to correctly predict which hand will be the highest, whether it's the dealer's or the player's, or whether there will be a tie. The winning hand is the one that is closest to 9 (or comes to exactly 9 points, this is called "natural").
It is worth noting that in this game the cards 10, K, Q and J are worth 0 points, the AS is worth 1 point and the rest of the cards, those from 2 to 9, are worth their respective numbers. If your hand has more than two digits, only the units digit is considered, for example: 17 = 7 points, 13 = 3 points, 12 = 2 points, 15 = 5 points, 16 = 6 points.
Now that you're clear on this, let's talk about Mini Baccarat, a game developed by Play'N Go and available, where you can practice as much as you want, because with their demo you won't have to bet any of your money unless you feel ready to start playing for real.
Start to play Baccarat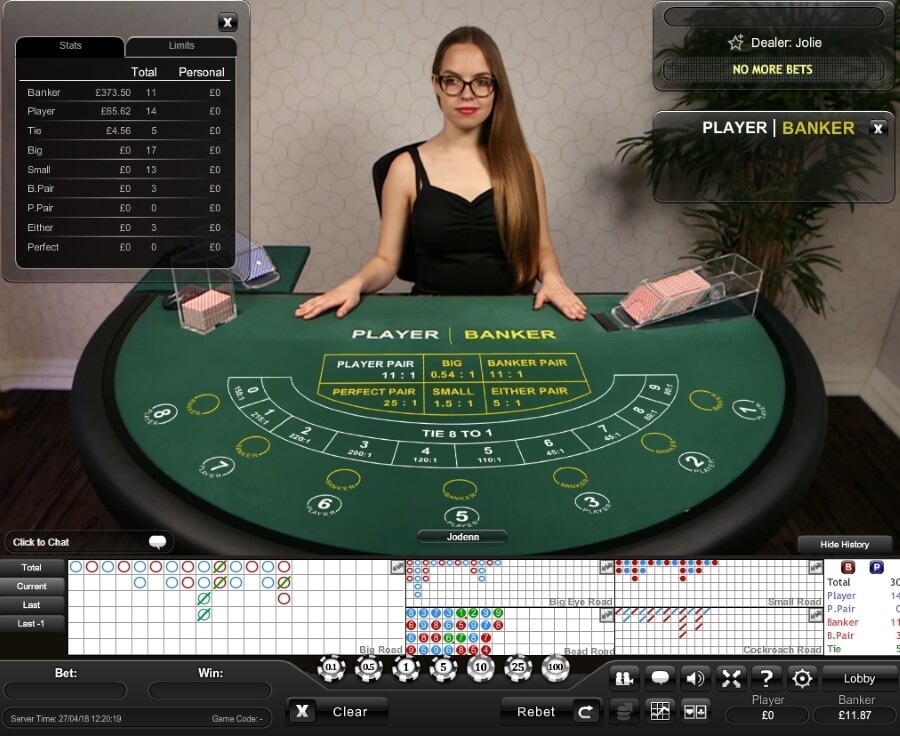 For starters, this game offers 25,000 credits for you to wager "just for fun". But every time you start the game, you'll get the same amount again, so it's like you have infinite opportunities to use it. In addition, it has chips ranging from 0.01 to 25, and the maximum bet allowed there is 100 credits to the player and the banker, while for a tie the most you can bet is 10.
This gives you an idea of how the money moves at a Baccarat table, because unlike Poker or Blackjack, you are not dealt any cards, there are only two hands on the table and one of them is called the "player" and the other the "banker". That's why you can bet on either player or tie and, if you wish, you can bet on all three options with different amounts of money.
New options of mini-Baccarat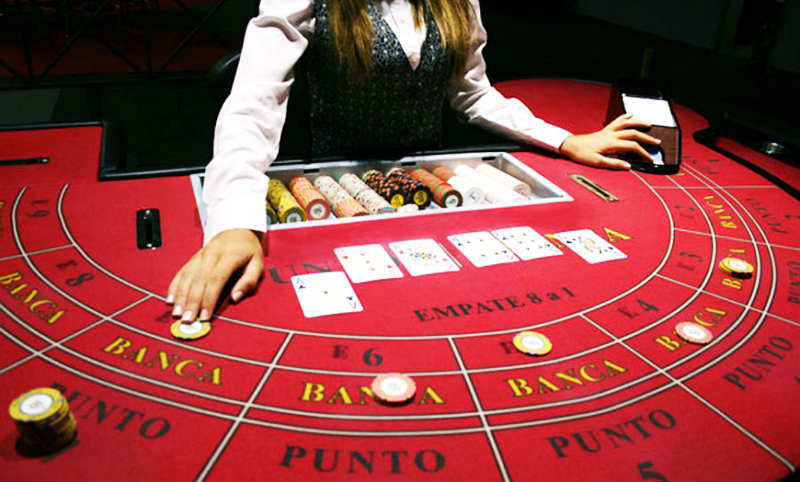 In the hamburger menu in the bottom left corner of the Mini Baccarat screen there are basic configuration options, such as turning on and off the sound, music and "dealer" voice, clearing the table at the end of a game round, auto-start after the bet is dealt and even the ability to have your game history displayed.
A few games of Mini Baccarat and you'll become an expert at this game, just like James Bond! And you'll be more than ready to enter the big leagues and bet, now, with real money on any other Baccarat game and why not? On the Live Baccarat tables we have for you.